NEWS
You are here :
Itineraries / The Green Way / Site visits and leisure /
Vignerons de Buxy
Organic wines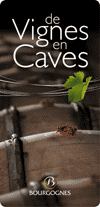 Caveau de Buxy
4 - 6 Route de Chalon
71390 BUXY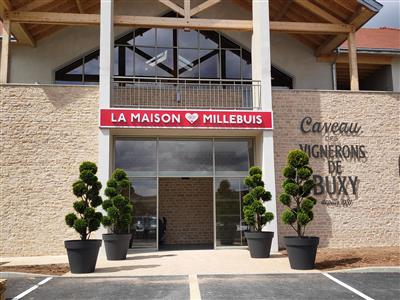 Grouping together 200 winemakers from the Côte Chalonnaise and the Mâconnais, la Cave des Vignerons de Buxy offers a complete range of Burgundy wines such as the magnificent Premier Crus of Montagny, (like les Chagnots) or from Givry (like le Clos Marceaux). Quality work in the vineyards, modern equipment, and a vinification process that is sensitive to the distinctiveness of each vintage, have all allowed this "Cave" to maintain its reputation of consistent quality. Its spacious cellar, and its magnificent aging cellar lined with barrels all combine to make it a remarkable site. Come and visit us! Free visit and tasting.
Email :
buxy@vigneronsdebuxy.fr
Fax :
03 85 92 08 06
Site web :
http://www.vigneronsdebuxy.fr
Tel :
03 85 92 04 30