NEWS
You are here :
Itineraries / The Green Way / Site visits and leisure /
Musée du Souvenir du Combattant
4, rue du Temple
71100 CHALON-SUR-SAONE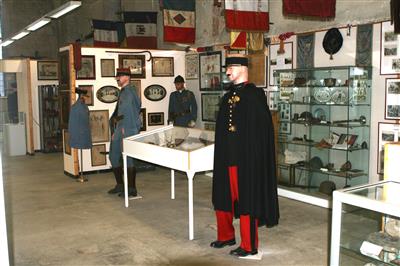 This museum has been created to perpetuate the memory of our veterans, and especially French war veterans. Its mission is one of preserving traditions and contributing a national memorial. Collections of weapons, uniforms, flags, old newspaper clippings, engravings and witness accounts; a sizable library has also been set up on site.
Email :
musee.souvenir.chalon.71@gmail.com
Tel :
09 71 28 74 18