NEWS
You are here :
Itineraries / The Vineyard Way / Site visits and leisure
Site visits and leisure
4, impasse du Pigeou
21200 BEAUNE

Travel by bike, as a family, among friends, in the company of a guide, along the quiet roads at the heart of the famous vineyards of the Côte de Beaune and the villages of Savigny-lès-Beaune, Pernan...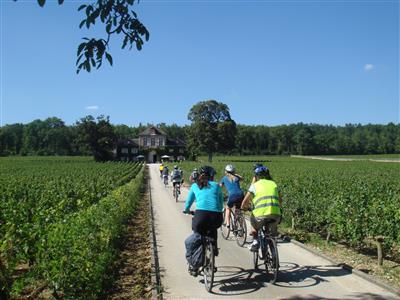 Renseignements : Office de Tourisme
6 boulevard Perpreuil
21200 BEAUNE

Since 2002 we run Half day bike tours, One day bike and Multi days bike tours with local guides to discover the most popular vineyards of Burgundy. You'll ride along beautifull and scenic road,through...

RD974
BP 40
21220 BROCHON

Founded in the late 1940's, Fromagerie Gaugry opens its doors to the public. In this modern building a guided visit leads through the galleries with large windows where you discover the production of ...
See

all visits and leisure sites